Simply the Best's Body Wash
Made from a pure (organic) base of saponified oils of certified organic sunflower & coconut, organic vegetable glycerin, potassium citrate & citric acid (to balance the pH).
AND NOW INFUSED WITH ALOE VERA!
Every ounce of soap has an ounce of aloe vera in it.
See below to learn how we did this! (AT NO EXTR COST)
We have added ½ ounce of Ron Salley's Miracle Skin Ultra Moisturizer (consisting of: Avocado Oil, Almond Oil, Apricot Kernel Oil, Echinacea Purpurea, Pau D'Arco, Melaleuca Alternifolia, Boric Acid Solution, Vegetable Steric Acid, Olive Oil, Garlic Oil, d-Alpha Tocopherol (Vitamin E), Natural Beeswax, Coconut Oil, and Vitamin C) which sells for $16.25 per ounce retail. (However, you can get an 8oz bottle for $28.00 off the retail cost here: Ultra.)
There are NO surfactants in this product and you MUST shake well.
CLICK HERE TO SEE HOW OUR BODY WASH IS MADE
These are made up on our premises and bottled in a PLAIN 16 OZ NATURAL HDPE PLASTIC SQUEEZE BOTTLE, that you may reuse over and over again. These bottles sell for $4.50 a piece at our local co-op, and we've seen them sell for $6.00.
We do not glue labels on our bottles. We are a progressive company that wants to leave a small footprint. When the bottle is empty, simply rinse and use it again for something. There is no label to fight to get off.
It takes us about three days to mix this up when you order. We have to let the suds subside before filling the bottles.
Here is our first testimonial concerning our latest, aloe-infused version: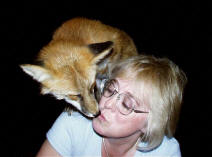 "Thank you for letting me try out the new formula body wash. It's GREAT! It isn't real sudsy, but rather feels like a thin soft cream on my skin. I know it must have a lot of moisturizers, since my skin hasn't turned flaky since using it like it often does. The patchouli scent is fabulous but not overpowering. LOVE it!" ~ Peggy Meisch, Stacy, MN.
New: if you want to make your own FaceWash/Hand Wash from this BodyWash, all you need to do is order one of our 8.5 oz Clear Pet Plastic Foamer Bottles for $3.00 and we'll put it into your shipment at no extra cost. To make the foaming FaceWash, put 3 oz of BodyWash in the container, add 5 oz of water, shake and squirt.

The shipping, if this is all you order, will be $10.00, and we don't like it any more than you do. So, if you order two or three bottles, you will save on the shipping, especially if you toss in some Celtic Sea Salt, Flexinol, Del-Immune or Ron's Miracle Skin products and anything else we ship from here.
NOW WITH
ORGANIC ALOE VERA!

We've always wanted to add aloe to our Body Wash, but the problem was it "watered down" the formula.

That is until we found an Organic Aloe Vera powder with a 200X concentration. That means that 1 ounce will make 200 ounces (approximately) of aloe very liquid.

It costs us $14 per ounce wholesale, and we add just half a teaspoon which would make 16 ounces of aloe had we just mixed it with water.

We promise you the best shower gel you've ever found at the lowest possible price because we've added this at
NO EXTRA COST.
We promise you, you will never want to shower again without this stuff (and shaving is just a breeze with it too). Keep one in the kitchen for a moisturizing hand wash.
We Sold Out and for our NEW batch, we have had to raise the price. We are no longer getting Ron's Ultra Moisturizer for free and it costs us over $15.00 per bottle to make (sure, we're a non-profit store but we're not crazy enough to sell this at a $2 mark-up).

We have raised our price. Keep in mind that ALL of our profits go to Charity and everyone here is a Volunteer.
And one more thing: We used to fill these bottles to 18 oz. We can no longer do that because we've pissed off the Post Office with exploding bottles. They do not travel well, and three orders exploded recently, so we now fill them to SIXTEEN OUNCES only.


WE BELIEVE IN A SMALL FOOTPRINT
AND MINIMAL PACKAGING

Your Body Wash will come to you in a plain, reusable plastic squeeze bottle with NO label stuck to it so that you may wash it out and reuse it immediately.
One great use for these bottles is in making mayonnaise. Use it to drip, drip, drip oil into the egg yolks.

Click here for the best mayo on the planet.

Neither the products nor this site are designed to diagnose or treat you. Your health is in your hands. If you are sick, see a physician. 
We make no claims about our products. If you want information about the product, please click the links supplied and go read about them.
We sell these products hoping they will make you feel better and that they will work for you. If they do not or you respond adversely
to them, just contact us at stbestone@gmail.com,. Simply return the unused portion to us within 30 days of purchase and we will
promptly refund you your money minus shipping and a 10% restocking charge.